DeTao Leadership Development Program (BDP) 2014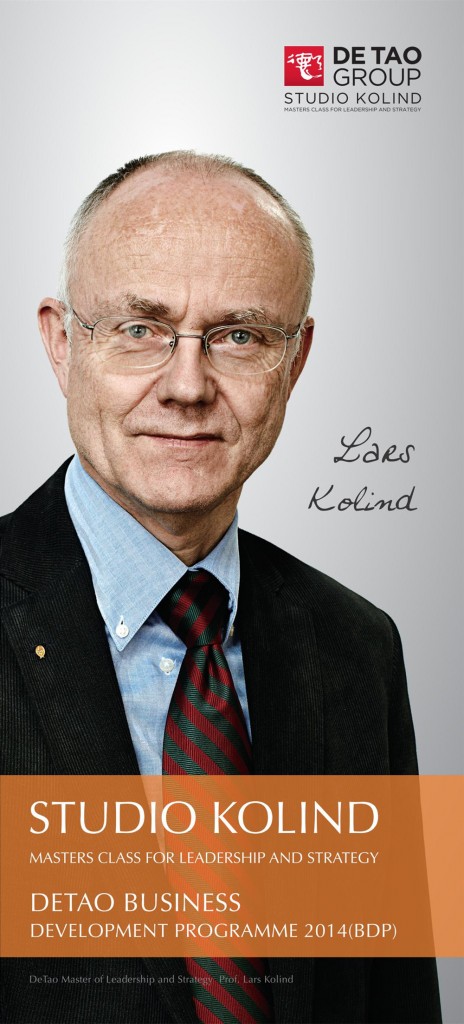 Attract the most talented employees to work with you!
Turn your customers into ambassadors for your company!
Turn your company into a fast growing and more profitable organization!
In the process of reforming and developing the Chinese economy, focus must be on developing world-class service and knowledge-based companies in China. One successful company can create thousands of attractive jobs in China and billions of dollars in export revenues. Many small and medium-sized Chinese companies have potential to become world-class companies, but
lack the leadership and strategy expertise to grow beyond their local market.
DeTao has established a 12-month programme to guide a selected group of six small and medium-sized Chinese companies into the next phase of their development by DeTao Master of Leadership and Strategy, Professor Lars Kolind. Once the companies have been approved by Professor Kolind, company management teams will start a development process in which Professor Kolind will introduce new working methods within general management, sales and marketing, research and development, supply chain management, customer service, human resource management and administration.
Some working sessions will comprise all six company management teams while others will focus on individual company matters which may be confidential for the companies in question. Professor Lars Kolind, DeTao Master of Leadership and Strategy, who has personally started 25 businesses and is recognized as the inventor of the "knowledge-based" organization will personally conduct the programme to help company management teams learn this new way of thinking and put it into practice.